Contender World Championship at Quiberon, France
Details

Published: Wednesday, 28 August 2019 21:43
by Ed Presley, Bron: https://www.yachtsandyachting.com/news/220411/Contender-Worlds-at-Quiberon-France
France! Why not? The small but welcoming French Contender fleet had put their lives on hold to host the Contender worlds at the picturesque yet deserted National Sailing Centre at Quiberon. Their reward? 135 Contender sailors from across many seas.
Following a week of breezy French Nationals at the same venue, the Contender fleets from around the globe converged on Brittany and started a greatly anticipated Worlds week at The Ecole Nationale de Voiles et des Sports Nautique (ENVSN).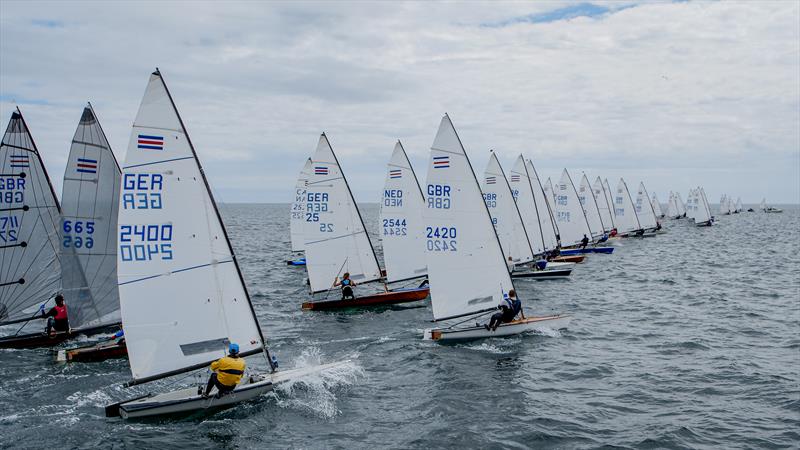 Contender Worlds at Quiberon, France - photo © Axel Dachet
Forecasts appeared to show very light winds for the entire event. Several Contender superstars eyed these reports suspiciously as the previous four or five world championships had been in decent breeze, so this was likely to be a very different affair.
After an extensive and unnecessarily complicated measurement and the first of two AGMs(?), racing (drifting) got under way. On the first day Graham Scott showed what the UK fleet had already come understand, he was going fast. Graham has been steadily returning to form after a number of injuries and this season he has been dominant on the UK circuit. It was a relief for the rest of the UK sailors to prove that Graham has got better rather than the rest of them getting worse!